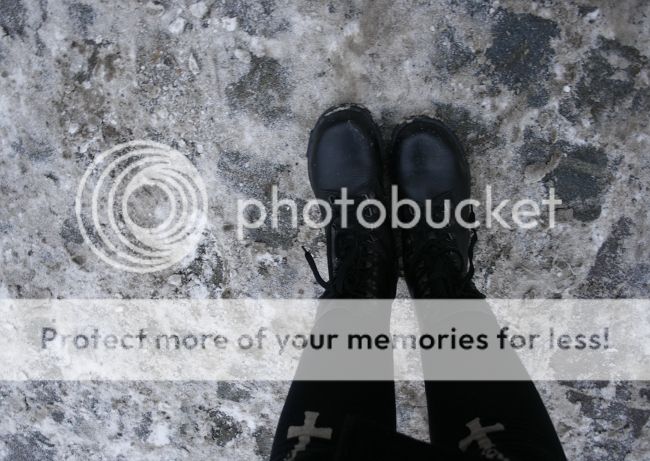 This time only in English!
Finally some pictures about Stockholm. Sorry it took a little bit longer than I thought, but better later than never! First, a few words of our cruise.. Well, I'm not lying if I say it was pretty awful. :D Waves shook the ship so badly, both nights, that almost everyone of us felt pretty bad. But at least the company and (buffet) breakfast was great!
Stockholm was nice, although the weather wasn't the best. I like very much to walk around the Gamla stan, I do it everytime when I'm there. All the little alleys are so inviting and interesting! I really think that someday I'll have to take a longer visit to Stockholm, since that 6 hours is so short time.
There's few nice shops in the Gamla Stan, but not too many. Probably the best store we visited, was the huge Science fiction bookstore which is by far the best bookstore I've ever been! It's was so much bigger than I first thought, just like Tardis, ha! And the little Adipose and Dalek in the display window were super cute! I bought something there too, but I'll get back to that later.
Have you visited Stockholm, what you like about it? :)